The Corona Virus (or COVID-19) has had an impact on many spheres of life and has also affected how we function as a dental practice.
As of the recent announcement made by the Government, dentist offices are fully allowed to provide patients with any dental treatments they may need, meaning that if you need any dental attention then you can count on us as we're open and ready to help as one of Brisbane's best emergency dentists.
If you need to continue treatment that you'd started before the pandemic hit, or you just need a routine check-up, or you're looking to undergo a new treatment, we're available for all your dental needs.
We've had a few months where the going was tough as we all self-isolated to try and flatten the curb and prevent the rapid spread of COVID-19, and we'd like to say thank you for all of your for being so patient as we put in place the Government-required restrictions that needed to be done.
Our number 1 priority is, and always has been, the safety and good health of all our patients and employees and as such we will continue to implement several measures to decrease and/or eliminate the risk of spreading COVID-19.
Below we will provide a bit of information that we hope will be useful and answer some of your questions regarding our functionality during this pandemic.
What are the safety measures being taken by dental practices in Australia?
We have always taken great care to make sure our clinics stay as clean and sterilized as possible, but with the COVID-19 pandemic at large now we've taken a few extra steps to make sure that things are extra safe so we can avoid spreading the virus at all costs. We have also taken the time to educate and inform all our personnel on COVID-19, the different ways infections can spread, and how to stay as safe as possible from infection.
Some of the most important measures we take to avoid the spread of COVID-19 include:
Making organized schedules to help patients avoid spending too much time in common areas so they can avoid contact with others.
A screening process over the phone where we assess whether it's safe or not for patients to come in.
Temperature checks that are touch-free.
Getting patients to reschedule their appointments to a later date if they have been in contact with anyone suspected or confirmed to have COVID-19, are feeling ill or have been recently unwell, or have gone traveling internationally within 14 days of their scheduled appointment.
Strict personal hygiene rules for all personnel working at MGA Dental.
Increased regular deep cleaning, which includes promoting the regular use of surface wipes and antibacterial hand sanitizer.
Utilizing personal protective equipment (PPE) when administering any treatments. These include the appropriate protective outerwear, gloves, protective eyewear, and 2 standard level surgical masks.
Going through infection control procedures to make sure our working space is clear and holds the minimal possibility of spreading infection.
Our personnel taking time off work if they're not feeling well or have been in contact with any suspected or confirmed COVID-19 cases.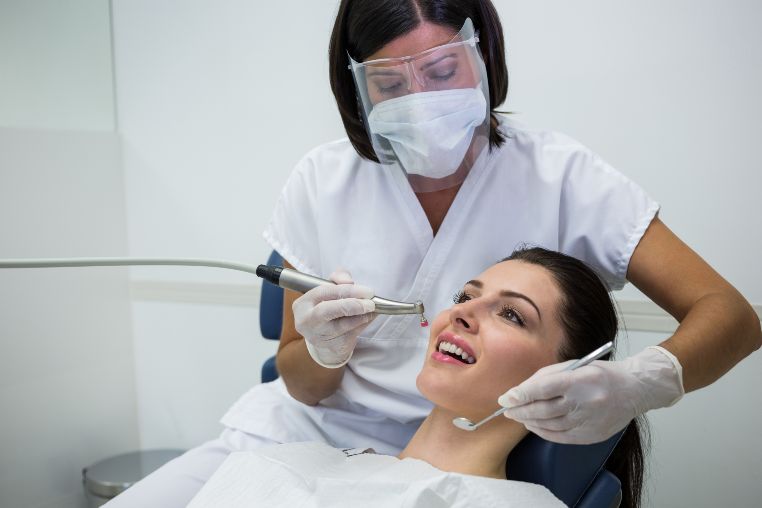 What if I have a dental emergency?
MGA Dental clinics are open to deal with emergency dental issues, and you can feel free to contact us and get us to help you solve your problems when you need it.
Dental emergencies classify as urgent situations that need immediate attention from a dental professional. The symptoms may be an infection, severe pain, or other things. A few things that fall under the category of dental emergencies are:
Needing treatment for dental conditions that can harm your health, e.g. oral cancer lesions.
Having a doctor's referral for urgent dental care that must be done pre-surgery.
Excessive bleeding after having oral surgery.
Orthodontist patients with bracket or wire fractures.
Tooth loss or jaw injuries due to accidents or impact to the face.
Having ulcers present in your mouth for over 3 weeks.
Dental pain won't let up even after taking medication for pain relief.
Having an exposed nerve due to a tooth fracture. This sometimes also causes bleeding.
Having a difficult time breathing, swallowing, or opening your mouth. (not related to COVID-19)
The neck and/or face being affected by swelling.
If you're experiencing any of these symptoms, then please call one of our MGA Dental clinics and get assistance as soon as you can.
What should I do about my braces?
Orthodontic checkups will continue so you won't have to worry about missing out on any care for your braces. Always keep in mind that you should maintain good oral hygiene by brushing your teeth 3 times a day and flossing every day. Also, stay away from foods that may cause breakage.
For those who wear elastics, continue using them as your dentist or oral health professional has instructed. This will help your teeth straighten properly and fix your bite.
What should I do about my Invisalign?
Invisalign appointments are once again available for all those who have it and we are also able to scan patients for new aligners.
Make sure to continue wearing the active aligners you've been wearing, as per the instructions of your dentist, and continue to use your chewies. Make sure you're keeping your aligners as clean as you can and while you're wearing them stay away from drinking anything other than water.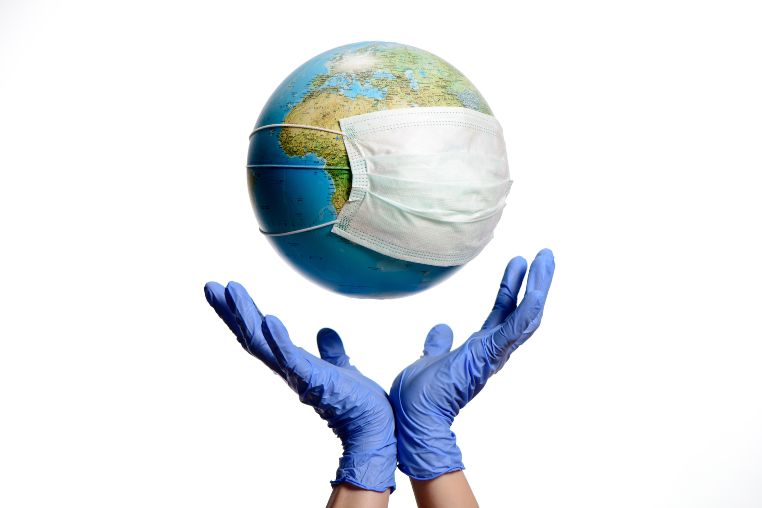 Can I still go to the dentist in Australia?
The answer is "yes, absolutely!" We are all taking measures to ensure our safety as we go forward and get back to functioning, but we are here as your Brisbane Emergency Dentist to continue helping you keep your teeth as healthy as they can be and fix whatever problems you may have. Our team of professional dental specialists is ready and waiting to help your get your dental health in order.