What Are Partial Dentures?
Partial dentures are dental devices that are used for replacing a single tooth or a few teeth on your lower or upper jaw, unlike a full set of dentures which replaces all of the teeth on your lower and/or upper jaw.
Who Needs to Do a Partial Denture?
If you are missing multiple teeth in your top or bottom jaw due to tooth decay or tooth extraction, partial dentures are one of the possible treatments for you.
If you injure your mouth or teeth and are in need of emergency dental treatment, contact us.
Types of Partial Dentures
Partial dentures are differentiated by their place in the mouth, the number of teeth they replace and which material is used. Partial dentures can replace the front (anterior) or back (posterior) teeth. Dentists will recommend partial dentures when three or more teeth are missing, each of which can be removable.
Acrylic Partial Denture
Acrylic partial dentures are made of an acrylic base, plastic replacement tooth, and optional metal clasps. They are less effective and comfortable than a cast metal partial denture. Acrylic partial dentures are usually just temporary options.
Flexible Partial Denture
Flexible partial dentures are made of a flexible plastic material. This is recommended instead of acrylic for people who are allergic to acrylic. Flexible partial dentures are very aesthetically similar to natural gums and teeth and blend in very nicely.
Metal Partial Denture
Cast metal partial dentures are the most common type of partial removable partial dentures. These types of dentures consist of an acrylic base and cast metal teeth. The metal teeth are made of several metals that make them lightweight, highly durable, and resistant to plaque build-up with proper care. The base is held in place by clasps made out of clear plastic, pink plastic, or metal. Metal partial dentures are an ideal long-term solution.
Hybrid Partial Denture
Hybrid partial dentures are the best of both worlds. They combine a chrome cobalt base with the thermoplastic base material to produce a lightweight, thin, and string partial denture. Among all other partial dentures, hybrid dentures fit the best and have superior comfort. There are no visible metal clasps when smiling because of their size, making sure you have a perfect smile.
Flipper Partial Denture
A single tooth or "flipper" partial dentures are types of partial dentures that are removable. Single-tooth partial dentures can be thermoplastic dentures or cobalt chrome dentures.
Partial Dentures vs. Full Dentures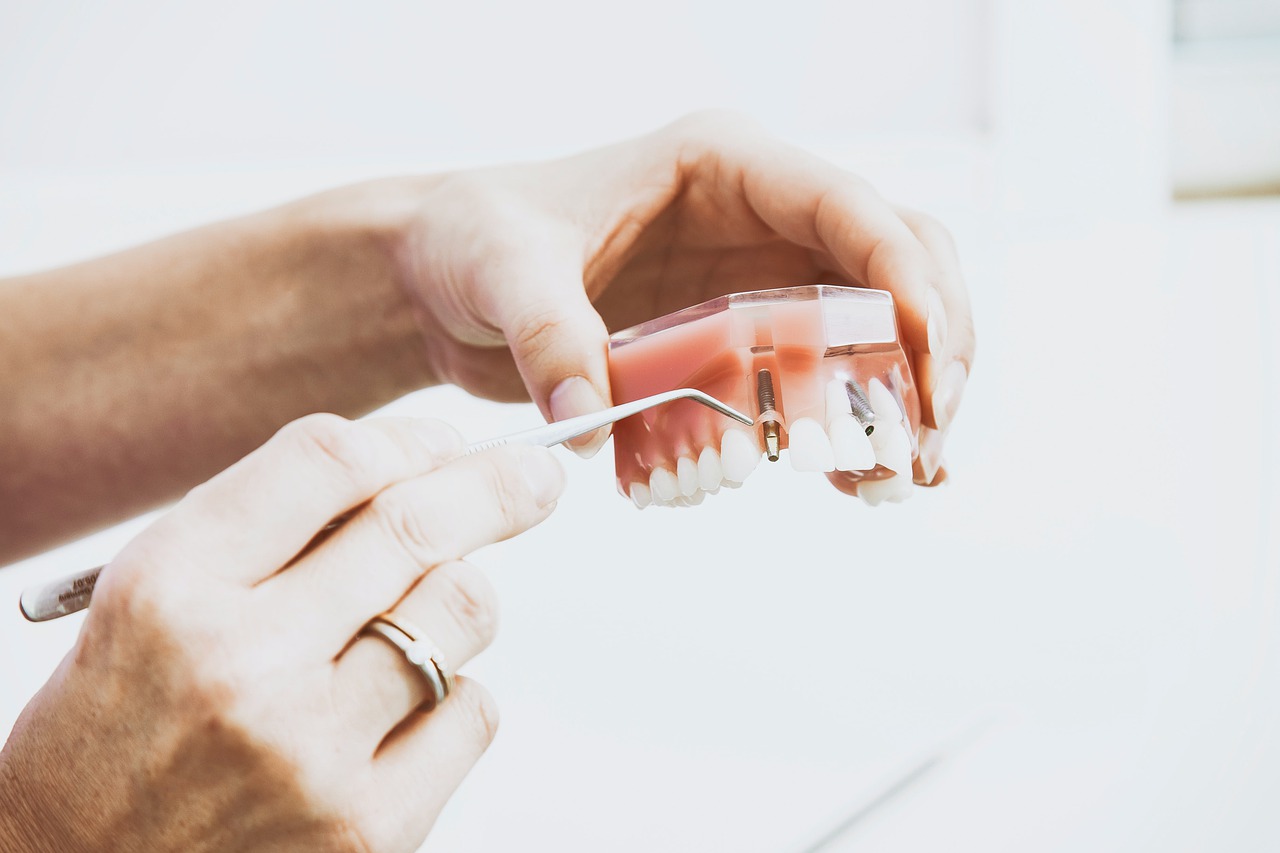 Partial dentures are an excellent option if you still have some natural teeth left. They are also less expensive than full dentures. Full dentures are removable prosthetics. They are used if you don't have any teeth left in your lower and/or upper jaw.
How Long Can They Last?
Acrylic dentures usually last between 5 and 7 years with proper care. Metal dentures last longer and can last between 5 and 10 years. The longevity of your dentures depends on how you take care of them. If you get your dentures realigned every 2 years, you can increase their longevity.
How to Clean Partial Dentures?
Taking good care of your dentures will make them last longer, potentially saving you money after getting them. Regular cleaning with a soft bristle brush and soap is recommended. You should avoid normal toothpaste or household cleaners which can damage the dentures and make them more prone to scratches. Maintaining the shine is pretty easy, you just need to soak the dentures overnight with a denture tablet or white vinegar.
What Are Potential Alternatives?
Alternatives to partial dentures can be dental bridges, which are used to replace two three or more teeth in a row. Dental bridges are inserted into the jawbone and aren't removable, and are usually less expensive than removable partial dentures.